Service Center at Bosak CDJR of Merrillville



Chrysler Jeep Dodge Ram Service & Auto Repair

Welcome to the Bosak Chrysler Jeep Dodge Ram of Merrillville Service Center!
Certified Service
Need vehicle service or repair? Unsure where to turn? Look no further for quality car care at Bosak CDJR of Merrillville. We are proud to serve our community with exceptional car care. While we certainly focus our attention on selling quality cars, we also take pride in maintaining vehicles and offer a wide variety of services, all provided by our certified auto repair professionals. If you want to keep our truck in great shape, let us give a helping hand needed to make that possible. Bosak CDJR of Merrillville would love to show you why so many people trust us for their car care needs.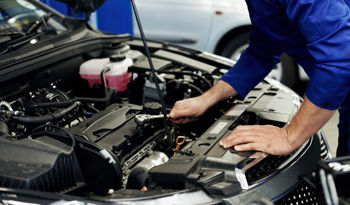 Customer Reviews


Serving Merrillville, IN, Valparaiso & Gary
Keep your vehicle running smoothly with the help of our certified auto technicians. Professional service keeps problems away from your car — schedule oil changes, tire rotation, brake service, and any other necessary services with us. Or, if your vehicle has seen its better days and doesn't run smoothly, let us diagnose the problem and make a repair. We have state-of-the-art diagnostic tools and equipment, ensuring your repair is completed right the first time around. Your car is your pride and joy, and we work hard to protect that excitement that you share with your vehicle.
Merrillville Auto Service
OEM parts are those made for your vehicle. Aftermarket parts are mass-produced to fit any cars. They're also cheaply made and may not provide the results that you want. Never worry about your car when we service the vehicle. We only use quality OEM parts when we repair the vehicle. OEM parts are high-quality and keep your vehicle running smoothly for longer. No matter what model vehicle you drive, we have OEM parts made to fit. When OEM parts are a part of your vehicle service, there is far less to worry about. It makes our repair experts feel good to know that your mind is at ease.