The 2015 Dodge Avenger May be the Last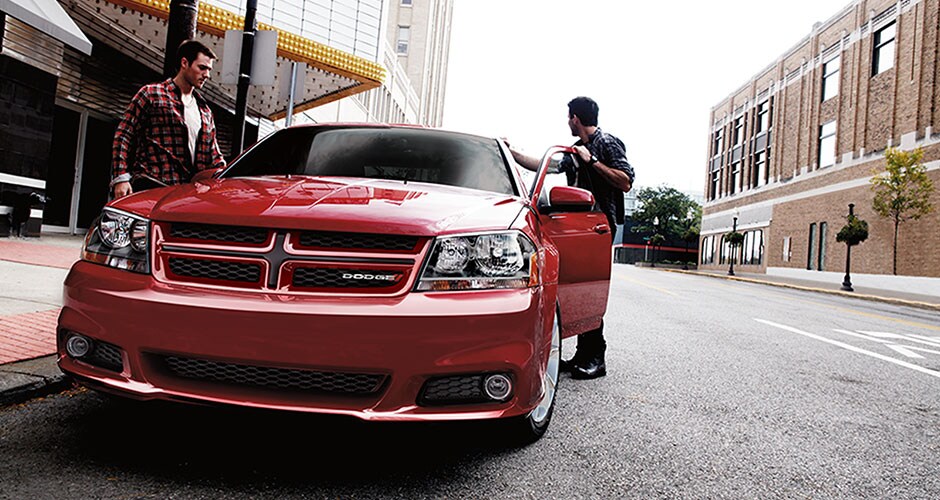 The Dodge Avenger has had an interesting history. It started off as a small car in the South African market in the mid 70s, then came to the  US in the mid 90s as a coupe. Since 2008, the model has acted as Dodge's sedan, and we've been happy to have it at our Highland-area Dodge dealership. Now it looks like next year's 2015 Dodge Avenger could be the last for the generation, and perhaps the model.
Is Dodge Replacing the Avenger?
Dodge has said they plan on producing the Avenger until 2015. That means that at least a 2015 Dodge Avenger will be available and  possibly a 2016 Avenger (we're less certain on that aspect). Probably late in 2015, we'll see a new sedan. While there's been some talk that the Avenger may return for another generation, current reports say Chrysler will be producing an Avenger replacement along with a redesigned Chrysler 200 at their plant in Sterling Heights, Michigan.
Fuel Economy Improvements
With the Avenger replacement, improving fuel economy will definitely be an area of interest. The car currently gets 31 mpg highway with the four-cylinder and 29 mpg with the V6 option (let's hope they keep this a choice for the next model). For right now, we could realistically see Dodge adding the nine-speed automatic transmission recently featured in 2014 Jeep Cherokee. That would boost acceleration and increase fuel economy a couple points.
Vehicle Features
If the 2015 Avenger is in fact the last, we'll likely see some sort of special edition final model or just lots of features becoming standard as a proper send off. Next year's model could likely get satellite radio, Bluetooth, and a touchscreen system all standard along with even some new features.
Test Drive New and Used Avenger Models at Bosak Motors
At Bosak Motor Sales, you can currently test drive the 2014 Dodge Avenger along with any used Avengers we have in stock. You'll find our dealership at 3111 W. Lincoln Highway in Merrillville, right next door to Highland. If you have any questions about new Dodge models, contact us at (888) 356-9692.